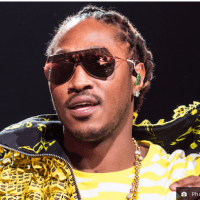 Soooo.. in Illinois a student was suspended for singing Future's song draco….Yes the kid is in high school.
During an interview, the student's father says son sang the lyric "Draco in my handbag," but replaced Draco with "AK" by mistake. Porter also said that his son was singing the song while leaving school on Tuesday. Another student heard him singing but she kept on walking to her bus.
"He was leaving class headed to the bus they came out of one hallway, into another hallway, they all met, leaving going towards the but he was singing the song and she felt threatened by the song apparently, but she kept walking towards the bus or whatnot."
Do you all think the child should have been suspended?