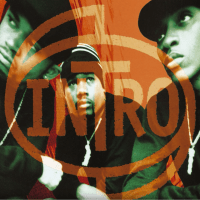 Its another edition of throw bike Thursdays…By now you all should know I'm a 90's music junkie especially when it comes to R&B… Today I'm gonna put some people on game about Kenny Greene.
Kenny Greene was the lead singer, vocalist, songwriter and founding member of the great 90's group "Intro" and left a huge mark on the music you hear on the radio today.
Greene also wrote for Mary J. Blige ("Reminisce," "Love No Limit," and "My Love" off of What's the 411?), Mariah Carey, Jeff Redd ("You Called And Told Me") and many others.
Kenny also won songwriter of the Year award from the American Society of Composers, Authors & Publishers for his work with Mary J.
Sadly, on October 1, 2001, Kenny Greene died in New York City at the age of 32 due to complications from AIDS.
Check out some of my favorite intro songs below.