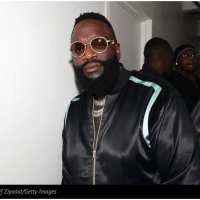 Rick Ross's Port of Miami 2 comes in at number 2 this week.
The Maybach Music Group boss had to settle for No. 2 after selling 79,587 total album equivalent units compared to Slipknot's 117,655 units for the week.
If you havent heard it yet, make sure you check it out..Def some good stuff to ride to right on time for the JSU game in ATL next weekend!