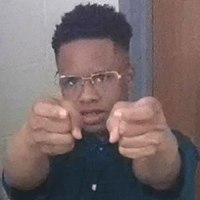 It always sucks to see young kids with talent just throw it all away….Rapper Tay K gets 55 years in the slammer…
In the last week, we've heard way more about Tay-K than we had in the previous twelve months. The teen rapper was finally on trial for his role in a 2016 murder, as well as several incidents that occurred while on the run from the police. Tay-K, born Taymor McIntyre, entered a guilty plea for aggravated robbery charges but he maintained his innocence in terms of the murder accusation. Today, his fate was finally revealed when the jury ended their discussions to communicate how long the artist will be spending in prison.
In the end, he will be behind bars for a very long time, spending the majority of his life in prison as a convicted murderer, serving fifty-five years.