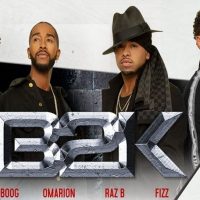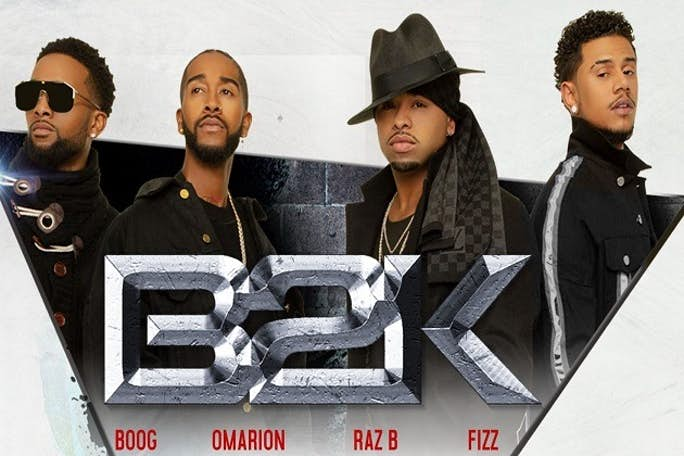 From (AllHipHop News) Omari "Omarion" Grandberry, Dreux "Lil' Fizz" Frédéric, Jarell "J-Boog" Houston, and De'Mario "Raz B" Thornton reunited for*"*The Millennium Tour" which launched March 8 in Pittsburgh. However, one of the B2K members announced he's exiting the trek after less than a week on the road.
"Raz B is officially off the tour. I don't feel safe because I feel like Chris Stokes is around. So guess what? I'm off the tour. Good luck to everybody," said Raz. "No disrespect to Omari, because he's my brother. Omari, if you want to come talk to me and you want me to do the tour, I'll do the tour, but I'm officially off the tour."
He added, "Guess what? I guess we're about to shoot the new Surviving Chris Stokes movie, right? Call Lifetime 'cause I'm ready to talk." Raz and his older brother, Ricardo Thornton, accused former B2K manager Chris Stokes of sexually abusing the boys when they were underage. Stokes has denied the accusations, and Omarion backed the denials of the man who married his aunt.
Not long after Raz B dropped out of the B2K tour, he uploaded a message to IG that suggested he was not leaving. The singer wrote, "I am a work in progress. I appreciate the outpouring of love, empathy, and understanding from my supporters. I look forward to continuing The Millennium Tour for our fans. You all deserve it!"